National Investment Fraud Law Firm
Haselkorn and Thibaut, P.A., is a premier investment fraud law firm with a 98% success rate, ranked in the top 2% of peer reviews, 5 Star Google ratings, and Super 100 lawyers.
With over 50 years of securities law experience, the team is lead by two former investment firm defense lawyers, Jason Haselkorn and Matthew Thibaut. 
Investors can meet with us in-person or virtually nationwide. We have locations in Florida, New York, Arizona, Texas and North Carolina.
What makes Jason and Matt different is the unique personal and professional experience that they have had in the legal field of the financial services industry.
Our legal team has an advantage over other lawyers who do not have experience working in the financial services industry. Our firms experience includes working as registered representatives, CFPs, in the legal department, and as general counsel.
Haselkorn & Thibaut holds a further advantage over those who do not have any experience representing large financial services firms in defending, analyzing, and mediating or going to trial (or final hearing) in big cases for some of the largest financial services firms in the world.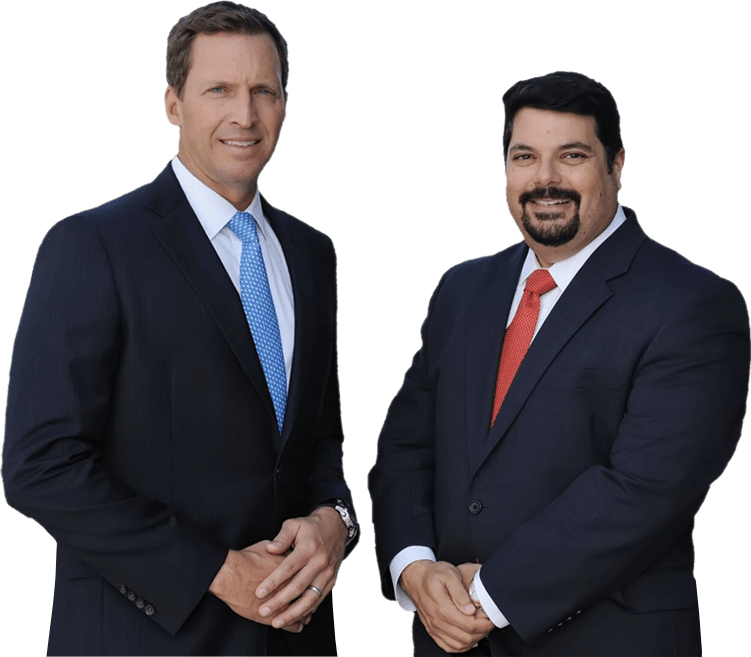 Matthew Thibaut & Jason Haselkorn
Founding Partners

Add a header to begin generating the table of contents
While our lawyers take pride in aggressively fighting for the rights of their investor clients, they both find the most fulfilling work days are in their direct encounters with their clients – being able to counsel clients through what is often a difficult and sometimes an emotional process. Helping clients recoup their losses and get back to a state of satisfaction in their financial lives is extremely rewarding.
 

I was referred to Matt by a well-known local attorney. Matt asked all the right questions and took the time to explain my case from all possible angles. Throughout the time I spent working with Matt on my case, he has been responsive to all of my questions, and I felt comfortable from the beginning with his extensive legal knowledge and expertise. Further, I've gotten to know Matt well, and he is an all-around great person who cares about his clients. With the successful resolution of my case, Matt has set the bar extremely high for any future legal needs I may have. I highly recommend Matt without hesitation.
I didn't know what to do when I lost investment money, but Haselkorn & Thibaut helped explain my options for recovering my losses.
After 10 years of working with Mr. Haselkorn and his team, we have experienced nothing but tremendous success in every case, genuine trusted and top notch counsel as well as friendship as any business partnership should be. Old school values with new world approaches coupled with the highest ethical standards makes this firm the only choice I ever make and the only one I refer.
The lawyers at Haselkorn & Thibaut enjoy aggressively fighting for the rights of their investor clients. Below are just a few cases of clients that may be similar to your situation. Either way, you'll see why lawyers, CPAs and fellow professionals all across the country feel 100 percent confidence when they refer their most valued client relationships to our lawyers to handle an investment loss recovery case.
Please note that each case is unique and results may vary based on the specific issues, evidence and damages of a particular case. None of these examples are intended to suggest that another case could achieve the same results, or that there is a guaranteed outcome in any other case.
If you are a potential client or a professional referral source (CPA, estate planning attorney, general practitioner, financial advisor, etc.) and you or your clients have a similar set of circumstances, please do not hesitate to call our office.
Hardworking Family Recovers Funds After Being Defrauded by Trusted Advisor
A well-known family in a small community worked for generations toward a charitable endeavor. They believed that their family values were reflected in meeting the goals of the family's charitable trust.
After many years, a once-trustworthy financial advisor defrauded that family of almost 90 percent of their investable assets. With traditional court litigation looking like the costs would outweigh any potential benefits, the family attorney referred one of his closest client relationships to Jason and Matt.
After a thorough investigation of the facts and issues, a strategy was put in place and a substantial recovery of several million dollars of investable assets was accomplished for the family. The referring attorney not only was able to assist his clients in what was an overall successful result, he also received a substantial co-counsel referral fee.
Family Recovers Inheritance After Being Robbed in Ponzi Scheme
A family who had just received a substantial inheritance invested with a highly regarded investment advisor who was offering a safe, secure municipal bond fund. The family making the investment of nearly their entire inheritance had no idea, the fund was actually a fraudulent Ponzi scheme that was created by the investment advisor in violation of SEC and FINRA rules. In addition, the brokerage firm and investment advisor firm he was contracted with and working for at the time was providing negligent supervision.
After substantial research and putting together an aggressive strategy, Jason and Matt achieved a multimillion-dollar recovery for the family.
New Financial Advisor Flags Problems in Widow's Retirement Assets
An elderly retiree's husband had originally opened an account with a financial advisor. After the woman became a widow and retired, the financial advisor continued to invest in an aggressive, high-commission investment strategy.
Due to a number of life-changing events, that strategy was no longer suitable or appropriate for the client. With no changes in the strategy, the fees and commissions as well as the losses piled up.
Fortunately, the client's new financial advisor recognized the potential problems and recommended that the client meet with Matt and Jason after getting her new account and investment strategy squared away. After some research and investigation, the woman was on track to recoup a substantial portion of her unnecessary losses and expenses from two prior firms that should have more closely supervised the former financial advisor.
The client's new financial advisor not only put her back on track, but put her in a position to recoup a substantial portion of her retirement assets.
CPA Teams Up with New Advisor to Uncover Losses
A client's CPA noted some realized investment losses that seemed peculiar. The CPA referred the client to Jason and Matt.
After a more thorough investigation, it was discovered that the realized losses were merely the tip of the iceberg. There were substantial unrealized losses that had not yet appeared on the client's or the CPA's radar and a financial advisor who had not properly performed in accordance with industry standards.
With the assistance of the client's CPA and new financial advisor, the issues and damages were all identified and the client enjoyed a substantial recovery of the investment losses. While the client appreciated the job that Matt and Jason did in order to achieve that successful recovery, it was clearly a team effort shared by the CPA and the new financial advisor that made for the ultimate result. Those two professional relationships were substantially enhanced in the process and are on track to continue even stronger for many years to come.
Team of Honest Professionals Recovers Assets for Widow with Dementia
An elderly widow suffering from dementia and memory loss was trying to address her current income and investment needs with her new CPA and financial advisor. As it turns out, her former CPA also served as an investment advisor, and while she was caring for her husband as his health was declining due to Parkinson's disease, their prior financial advisor converted millions of dollars of liquid conservative investable assets into a handful of unsuitable and inappropriate insurance and annuity product purchases.
Matt, Jason, the client's new CPA and her new financial advisor all worked together to identify the liability issues as well as all of the damage issues and amounts. A substantial recovery of the investable assets as well as some additional tax-related work by her CPAs and tax attorneys made the client whole from a financial perspective and placed her mind at ease. It also placed her new CPA and new financial advisor in a position to better advise her going forward, and with more liquid assets in order to provide for some flexibility regarding her future investment strategy with her new advisor.
Retired Couple Rescued from Unsuitable Investments
An elderly retired couple invested in bonds, believing that those investments would be safer and less volatile than stocks or equity mutual funds. Instead, an unscrupulous financial advisor recommended frequent trading of numerous bonds, most of which were allocated in Puerto Rico.
After the couple's children reviewed some of their parents' account statements, they called Matt and Jason. A more thorough review and analysis revealed that not only were the individual positions unsuitable, the overall investment strategy was unsuitable, misallocated and appeared to be driven by a desire to maximize commissions.
A substantial recovery was obtained by the retired couple, and the new financial advisor enjoys a stronger and more productive relationship with her clients. The new financial advisor is also on track to maintain that client relationship into the next generation after having had an opportunity to work with the client's children.
Woman's Retirement Investments Recovered After Big Firm's Mistakes
A client conducting business for many years with a large national Wall Street firm believed she was in good hands with a trusted financial advisor who was looking out for her best interest. Over time, the client needed her investment strategy to adapt to her desire to retire and start drawing income from her investment accounts. For unknown reasons, the former financial advisor recommended a series of energy sector investments that over time came to dominate the portfolio.
Not only was the client not in a position to draw income when she planned to retire, she found herself incurring substantial unnecessary realized and unrealized losses. After recouping a large percentage of her losses with Jason and Matt's help, the client was in a better position to work with her new financial advisor to prepare an appropriate and sound investment strategy that provided for her needs.
In addition, the client's general practice and estate planning lawyers who originally noticed the issue and referred the client to Jason and Matt not only enhanced their client relationship but also earned a substantial co-counsel referral fee.
Investments Were Performing Well, But Large Firm Was Not Disclosing Fees
The clients were well-off investors who experienced positive market performance in their investment accounts. However, their large nationwide Wall Street firm failed to properly disclose self-serving fees and expenses. It also was forced to pay substantial regulatory fines for improperly steering client investments toward securities investment vehicles that generated substantial undisclosed or opaque fees and other financial arrangements that benefitted the firm, at the expense of the clients.
With the help of Jason and Matt, the clients obtained a substantial recovery.
Clients Rescued from Portfolio Filled with Junk Bonds
The clients were invested in CDs as well as investment-grade municipal bonds. Over time, the complexion of the clients' portfolio changed, and the investment-grade bonds and CDs were replaced with high-yield (a.k.a. junk bonds) predominantly in the energy (oil and gas) sector and Puerto Rico.
With Matt and Jason on their side, the clients were able to recoup a substantial portion of their unnecessary losses.
After Being Ignored by Advisor, Woman Recoups Investment Losses
A professional client with a substantial investment portfolio was forced to stop working due to an unexpected and life-changing medical diagnosis. Her financial advisor was hired specifically to help her meet her financial needs during a difficult personal challenge. The financial advisor was given specific instructions based on the client's unique needs during a very difficult time in her life.
Instead of following the instructions, the financial advisor followed his firm's recommendations and pre-fabricated portfolio recommendations. The client's estate planning lawyer noticed the discrepancy, brought it to the client's attention, and referred the client to Matt and Jason.
After conducting a thorough investigation and developing an aggressive strategy for recovery, Matt and Jason were able to recoup most (if not all) of the client's unnecessary investment losses. The client's estate planning lawyer not only enhanced his relationship with the client and her future heirs and beneficiaries, he also earned a substantial co-counsel referral fee.
Longtime Advisor Put Retired Widow's Financial Future in Jeopardy
An elderly widow continued to maintain her investment portfolio with a financial advisor whom her late husband had conducted business with for many years. Unfortunately, the financial advisor continued an aggressive investment strategy with high turnover that served to generate substantial commissions and fees for the financial advisor and the firm. In addition, the advisor had not produced a rate of return in line with any market benchmark in many years.
The client's new financial advisor alerted the woman to these concerns and referred the her to Matt and Jason for a thorough investigation. After an in-depth review and an expert analysis, it was clear that the client's account was not only unsuitably invested, improperly churned to generate commission, but there were additional problems and damages.
The matter was resolved, and the client obtained a substantial recovery that provided her current investment portfolio with a much needed boost. It also provided her with peace of mind that she can continue to maintain her lifestyle and enjoy her retirement as she and her late husband had originally planned.
The client's new financial advisor is now held in high regard by the client and her entire family.
When Mediation Failed, Investment Loss Recovery Group Took the Reins
A highly regarded law firm recommended an investment loss law firm to handle what was believed to be a substantial claim for one of its largest and most substantial core family clients. The claim was against a large Wall Street investment firm. However, the client was not satisfied with what appeared to be an investment loss recovery lawyer who was being outgunned and out-maneuvered by the large Wall Street firm's New York City-based lawyers.
Matt and Jason were asked to take over the case after a failed mediation. After a thorough review and investigation, a new, more aggressive and highly creative strategy was implemented.
The result was a recovery that was more than five times the original settlement offer at the mediation. The law firm preserved and even enhanced its reputation and relationship with this extremely important client after the initial misstep. In addition, the coordinated effort resulted in an extremely favorable recovery for the client, as well as a substantial co-counsel referral fee for the law firm that recommended Matt and Jason.
98% Success Rate - Experience You Can Count On
With over 100 years of combined legal experience focused on securities arbitration and investment-related matters, Jason and Matt have represented clients in securities arbitration and litigation across the country.
They have represented some of the biggest financial institutions on Wall Street in some of the largest securities arbitration and investment litigation matters on record at the time. Jason and Matt also have prior experience working in the financial services and securities industry and have learned the industry from the inside out.
In addition, they have prior experience as a general counsel representing a broker-dealer and registered investment advisory firm, and they have served as litigation and arbitration trial counsel on both sides of large, complex securities and investment cases. Overall, Jason and Matt have settled and tried hundreds of securities and investment cases, and they have seen these cases and worked on them from both sides.
With a wealth of knowledge and experience, Jason and Matt have built a formidable track record – with a success rate of more than 98%.
Since forming Haselkorn & Thibaut (InvestmentFraudLawyers.com), Jason and Matt have focused on representing investors. They created their law firm in order to provide the same high-quality experience and excellent representation for investor clients that the large Wall Street firms have enjoyed the benefit of for many years.
Big Firm Results, Boutique Firm Service
At the Investment Fraud Lawyers, we recognize that clients and professional referral sources have choices when it comes to securities attorneys and law firms. For clients, it comes down to some important considerations in choosing the right attorneys for you. For attorneys, CPAs, and professional referral sources, it comes down to trusting the attorneys and the investment loss law firm with some of your most valuable assets – your own clients.
Ask yourself: Do these attorneys have the knowledge and experience to handle the matter? Do these attorneys have the resources available to get the job done right? Am I going to be dealing with a large, cumbersome, and expensive litigation 'team' the members of which often change and are difficult to contact?
With the Investment Fraud Lawyers, you get "large law firm's" experienced attorneys and "large law firm" quality work product (the same experienced attorneys and the same high-quality work product the Wall Street firms relied upon for years in defending similar matters).
At the same time, you get the higher level and more personalized service, responsiveness, and flexibility of a smaller, more nimble investment fraud law firm. The Investment Fraud Lawyers is proud to offer our clients the best of both worlds.
Thoughtful & Aggressive Legal Strategies
When choosing qualified securities attorneys to assist you in recovering your losses, you want to feel confident that your lawyers not only have experience in
the field – you also want to feel confident that they have seen, analyzed, and tried similar cases on the other side of the table as well.
You want to know that your attorneys are well-equipped to handle your case aggressively and stay ahead of the curve from start to finish. Jason and Matt, along with the whole Investment Fraud Lawyers team, craft strong legal strategies based on knowledge gleaned from working on both sides of these types of cases. They will be prepared to aggressively pursue full and fair recovery for you, right from the beginning. 
Providing Guidance After Loss
We are acutely aware of the devastating repercussions of investment loss. So we are committed to not only the aggressive pursuit of the maximum recovery on your behalf, but also to addressing a number of related potential issues and concerns. We often work in coordination with your estate planning professionals, tax advisors, or other professionals to help you get through this difficult time.
A Nationwide Practice
Our respected securities lawyers have represented clients from Hawaii to Puerto Rico and across the continental United States. Our firm maintains a nationwide practice handling securities arbitration and litigation across the country. With our significant support staff, previous work experience in the securities industry, and depth and breadth of resources, the Investment Fraud Lawyers has always been on the cutting edge of the securities arbitration and litigation practice area.
Our Commitment Begins in Our First Consultation
If you have suffered investment losses, we understand that those issues will often impact other areas of your life. It can impact your retirement plans, your ability to maintain your lifestyle, provide for your family, alter your estate planning, and your tax planning, and may affect you and your family members at an emotional level as well.
You will know from our very first call or very first meeting that if you become our client, we believe in your case, and we are prepared to aggressively pursue the recovery of your losses from start to finish.
To show our commitment to our clients from the very beginning, we offer free, confidential case evaluations to anyone interested in hiring our firm. Contact us today and find out if we may be able to help recover investment losses for you.