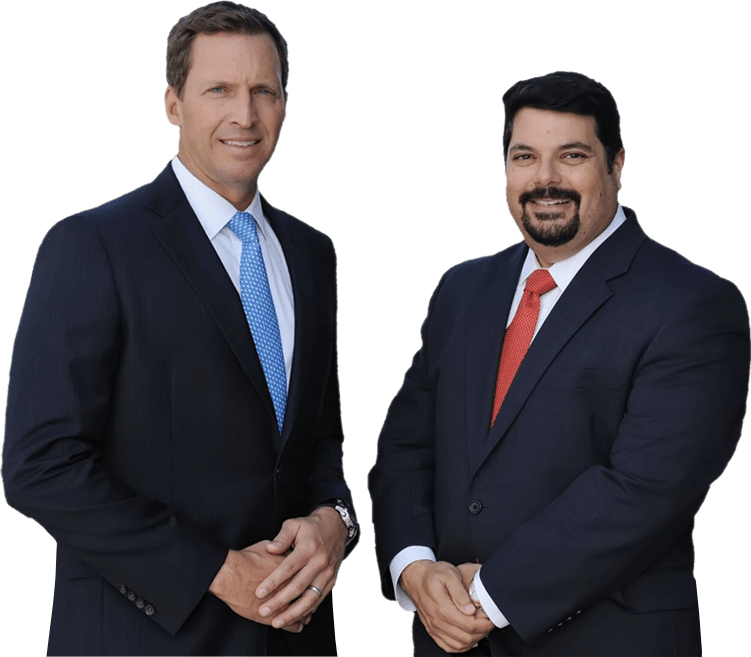 98% Success Rate, 50 Years of Experience & Millions Recovered For Investors.
Call us at 1-800-856-3352 or fill out the free case review form to discuss all your options and how much you can recover. En español 561-585-0000.
No Recovery, No Fee. Nationwide Service.
Haselkorn & Thibaut Fights For Investors
Investors Should Not Pay for Investment Fraud or Mistakes by Financial Advisors and Broker-Dealers
Investment losses can appear simple on the surface, but often involve a multitude of legal and regulatory issues that may have caused or contributed to those losses. For example, the term securities fraud may seem simple, but it can be a complex area of the law and there are many different ways to prove evidence of securities fraud.
When customers of financial services firms notice investment losses, they are generally not familiar with the complex legal or regulatory issues that may constitute securities fraud, negligence, or other improper behavior. They just know that something was not right and something caused the losses in the portfolio. They often recognize the loss and often realize that their financial security (perhaps their retirement, or their ability to maintain their lifestyle, etc.) may now be in jeopardy.
Why Clients Choose Our Investment Fraud Attorneys
With over 50 years of experience and millions recovered, our investment fraud lawyers fight aggressively to recover losses for investors. The only thing worse than losing investment money is not recovering money when you could have recovered funds. The right investment fraud lawyer will take fast legal action that includes FINRA Arbitration or filing complaints with FINRA and SEC. Although the process may seem complex, or intimidating, we make it easier for investors. Client choose our firm because: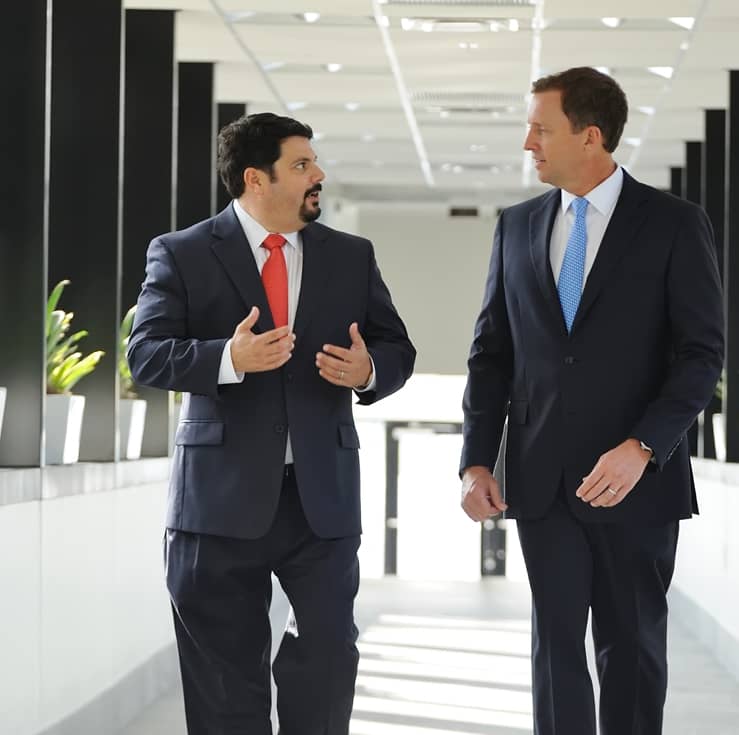 As former licensed securities brokers, we are extremely familiar with the financial industry.
We began our legal careers defending major broker-dealers, and we can anticipate their strategies and defenses.
We have recovered millions of dollars for our clients against some of the largest firms on Wall Street.
For approximately 50 years, our attorneys have handled thousands of securities cases in FINRA, NASD, and NYSE arbitration, as well as in state and federal court.
We have the legal experience, the securities industry background, and regulatory knowledge and experience to help you even the playing field and obtain the maximum financial recovery of your investment.
We utilize the experience, resources, and power of a large law firm while providing clients with the highest level of boutique law firm service.
Most cases are handled on a contingency fee basis. We only receive attorney's fees if we obtain a recovery.
Time is against most investors who face investment fraud. It is very important that action is taken in a timely manner. Haselkorn and Thibaut P.A, the Investment Fraud Lawyers, specialize as investment fraud attorneys with over 50 years of industry experience. Our investment fraud lawyers are knowledgeable and experienced in the complex legal and regulatory areas needed to assist you in recovering your investment.
As former licensed brokers and defense lawyers, they have an insider's view of those legal and regulatory issues, and how the financial services firms and their lawyers often treat and evaluate these matters. You should have their knowledge and experience on your side, aggressively fighting to make things right and help you recover your investment. Call us today for a free consultation.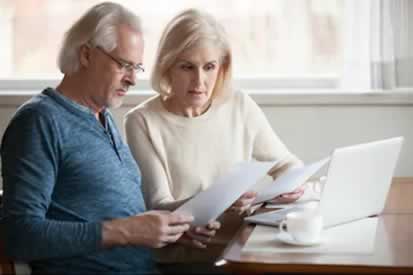 Signs of Investment Fraud
Investing your hard-earned money can be exciting, but it's important to keep an eye out for potential red flags. Unfortunately, not all financial advisors have your best interests in mind, and some may try to lure you in with promises of guaranteed returns or complex investment strategies that sound too good to be true. 
Beware of high-pressure sales tactics and unsolicited investment opportunities that could be a sign of investment fraud. And if a financial advisor is being secretive or evasive about their investment practices, it's time to ask questions. 
Remember, a legitimate financial advisor should be transparent and able to explain their investment strategies in a way that you can understand. By being vigilant and staying informed, you can make sound investment decisions that help you achieve your financial goals.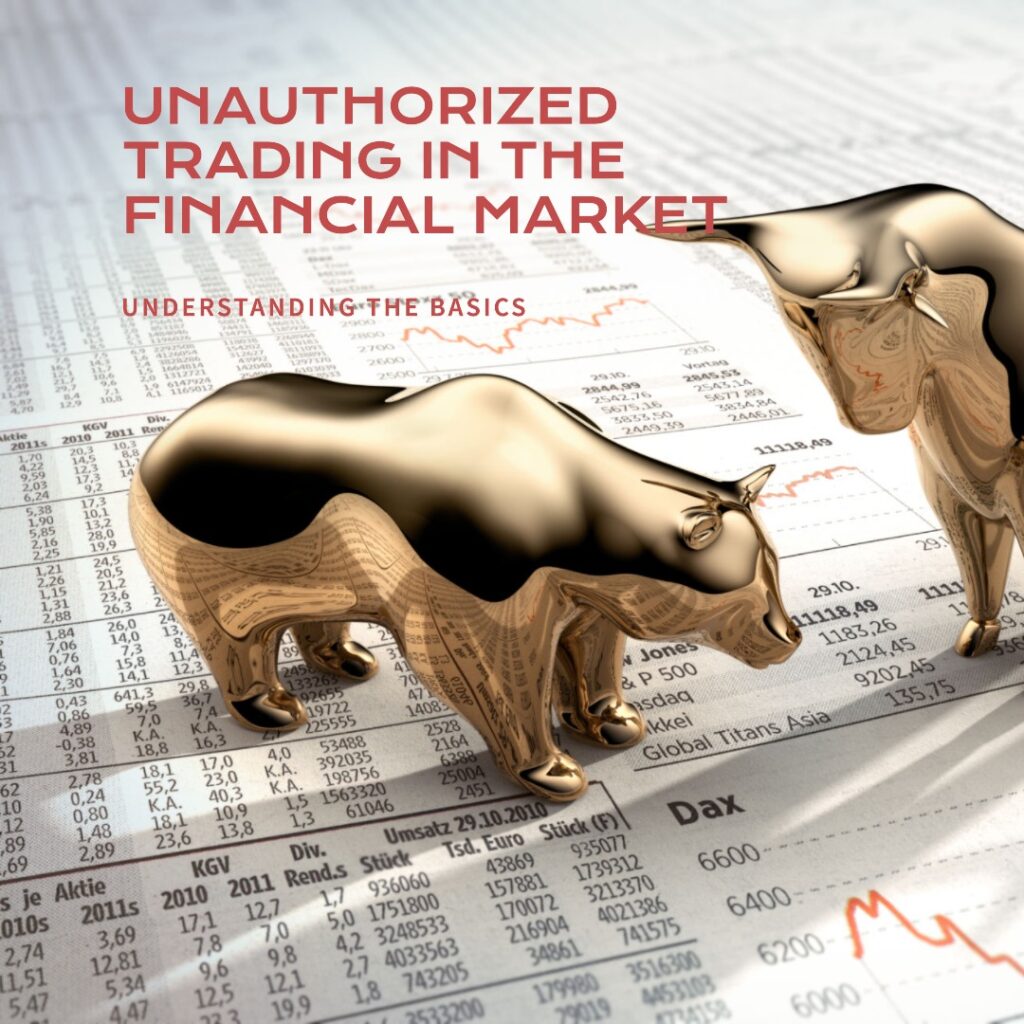 Investment Fraud Red Flags
High-pressure sales are common in investment fraud.
Promises of little to no risk. The truth is that every investment has risk, from government bonds to speculative high-tech stocks. Investors are always on the lookout for investment opportunities that will increase their returns while minimizing risk. However, investment frauds will often trumpet the safety of their investment opportunities. They will often make promises of significant profits without underlying risk. Be wary of anyone who offers an investment that promises great returns with minimal risk.
Overly complex or vague descriptions of how the investment generates a return.
Unrealistic guarantees of significant returns in short periods of time.
Unauthorized trading of investments.
Buying and selling investments such as commission-based mutual funds.
Avoiding questions and requests for documentation.
Lack of licenses and certifications.
Difficulty cashing out.
What to Do If You Suspect Investment Fraud
If you suspect you are a victim of investment fraud, please do the following:
Document everything you can about the suspect investment.
Get help. If you suspect fraud, an investment fraud attorney can help you plan your next steps. Our lawyers can help you understand the laws surrounding an investment and the strategy for recovery. We can investigate what has happened and where your investment may have gone and offer advice about the best steps for moving forward.
Don't let fraudsters walk away with your hard-earned money. Fight back. Contact us today for a free consultation.
Securities and Investment Fraud FAQs
Please feel free to contact us for any questions or a free case review.  
Learn More About:
Below are some of the popular questions people ask:
What is Stock Broker or Financial Advisor Fraud?
How do I find a good investment fraud attorney?
The best way to find a good investment fraud attorney is to interview multiple lawyers and find the one that has the most experience in securities investment fraud and meets your personal expectations.
What does an investment lawyer do?
An investment fraud lawyer helps clients recover losses from financial advisors and broker-dealers. Much of the work involves understanding securities products and FINRA rules and regulations.
How can I pay for a lawyer with no money?
Most of our clients do not pay our firm anything until we win the case. We work on a contingency basis and don't require any payment to start. In addition, we offer a free consultation.
Ponzi schemes are investment scam that fake returns and uses the money from new investors to pay existing investors.
What is a breach of fiduciary duty?
A breach of fiduciary duty is when a principal (such as a financial advisor) fails to act in the best interests of a client.
What is the fastest way for investors to recover losses from brokerage firms?
One of the fastest ways for investors to recover losses from an investment firm or financial advisor is through a FINRA arbitration claim.
What is Financial Industry Regulatory Authority (FINRA)?
The Financial Industry Regulatory Authority (FINRA) is a private self-regulatory organization that regulates broker-dealers and stockbrokers. They are charged with licensing, registration, arbitration, and enforcement. The organization is based in New York and is formally known as the NASD.
How do I know if I have a case?
Every situation is unique, but we can typically guide you in the right direction after a short initial no-cost consultation in person or by telephone. We try to answer all of your questions and provide you with relevant information so that you can make informed decisions about your situation.
How long will the process take?
While it does vary depending on the individual circumstances, and there are several potential strategies that can be considered for expediting cases, most FINRA securities arbitration, and investment litigation matters are concluded within a 12-14 month time frame from the filing date.
Is information about my arbitration claim publicly available?
Settlements are typically confidential and the arbitrators may issue an Award. The Award alone would be public; however, the Award typically will not include any personal details beyond the result in the case.
What types of clients does your firm represent?
We have and continue to represent Individual investors, trusts, corporations, pension plans, charitable organizations, and various entities.
Why Choose InvestmentFraudLawyers.com?
In a single word: Experience.
We have personally worked for several years in the financial services industry. We have experience on all sides and in virtually every type of matter in this area. We have in-house brokerage firm experience, compliance-side experience, as well as a combined over 30 years of securities arbitration and investment litigation experience.
Every case and every situation is different, as is every client relationship. We are committed to working with our clients to arrange cost-effective litigation strategies and we have arrangements that include hourly, contingency, hybrid, or alternative fee arrangements depending on what makes sense for our clients in every case.
Arbitrators are generally three neutral individuals who serve as the judge and jury for your case. Some have more arbitration experience than others; however, in order to become an arbitrator, one must apply and receive training.
Well-recognized securities arbitration forums include Financial Industry Regulator Authority (FINRA), American Arbitration Association (AAA), and JAMS. FINRA is the most common arbitration forum and you can learn more about the process and who the arbitrators are at www.finra.org.
What is the normal process with a Financial Industry Regulatory Authority (FINRA) Arbitration?
The current FINRA Arbitration process can be seen here: http://www.finra.org/arbitration-and-mediation/arbitration-overview The Investment Fraud Lawyers is a full-service firm that was established over 30 years ago, which traces its roots in Palm Beach County decades before then. Originally created by merging three established law firms.
Additional practice areas include probate, wills and trust, estate and trust litigation, tax/corporate, appellate, family/divorce, commercial litigation, real estate, zoning, and construction litigation among our various practice areas.
Please do not hesitate to contact Jason or Matt regarding any of these other matters, with experienced attorneys in all of these practice areas, we look forward to assisting you in your case.
Searching For "Investment Fraud Lawyers Near Me"
Are you looking for an "investment fraud lawyer near me"? We can help investors nationwide with exceptional personal service, whether you are meeting us in person or virtually.
Please call 1-888-902-6872 or fill out the form to discuss your case with one of our experienced securities attorneys.
Alabama, Alaska, Arizona, Arkansas, California, Colorado, Connecticut, Delaware, Florida, Georgia, Hawaii, Idaho, Illinois, Indiana, Iowa, Kansas, Kentucky, Louisiana, Maine, Maryland, Massachusetts, Michigan, Minnesota, Mississippi, Missouri, Montana, Nebraska, Nevada, New Hampshire, New Jersey, New Mexico, New York, North Carolina, North Dakota, Ohio, Oklahoma, Oregon, Pennsylvania, Rhode Island, South Carolina, South Dakota, Tennessee, Texas, Utah, Vermont, Virginia, Washington, West Virginia, Wisconsin, Wyoming.
Current Cases & Investigations
Investors often chalk up losses in their annuity contracts, portfolios, or brokerage accounts to bad luck or their own mistakes. However, it's important to realize that sometimes these losses are a result of fraud or misconduct by brokers or financial advisors. If you suspect that you've been a victim of investment fraud, it's crucial to seek the guidance of a qualified investment fraud lawyer with expertise in securities and insurance.
At Haselkorn & Thibaut, we are dedicated to helping investors recover their losses due to fraud and wrongdoing by their brokers. Our experienced investment fraud lawyer is available for a confidential and free consultation at 1-888-902-6872. Don't let investment fraud go unchecked – contact us today to explore your legal options.
Peakstone Realty Trust
Peakstone Realty Trust also announced the listing of its common shares on the New York Stock Exchange (NYSE) under the ticker symbol PKST. This move followed the company's redemption of all of its outstanding convertible preferred shares. It's worth noting that before this move, the company was known as Griffin Realty Trust and had undergone a name change to Peakstone Realty Trust, in addition to implementing a 1-for-9 reverse share split, as part of its preparations for the NYSE listing. Haselkorn & Thibaut is currently representing investors that were sold Peakstone Realty Trust (PKST), formerly Griffin Realty Trust. Contact us for a free recovery guide and investment loss recovery.
GWG Holdings Lawsuit & Bankruptcy | GWG L Bonds
Haselkorn & Thibaut is currently investigating GWG Holdings, GWG L Bonds, and the financial advisors and broker-dealers that sold them to investors.  We currently represent GWG investors in GWG Holdings Lawsuits (FINRA). Please contact us for a free consultation and "GWG Investor Guide."
GPB Capital Holdings- GPB Capital Lawsuit
Over the last 3 years, GPB Capital Holdings has continued to give more bad news to investors. This includes the arrest and charges for fraud of GPB Capital executives, failure to file financials, and investigation by the FBI, SEC, FINRA, and other state agencies. We have offices nationwide to help if you looking for a Denver investment fraud lawyer or a San Diego fraud office. Our experienced lawyers currently represent GPB investors. Please contact us for a free consultation and "GPB Capital Investor Guide."
Investment fraud is a serious issue that can have devastating financial consequences for investors. One such case currently under investigation involves a customer dispute against ...